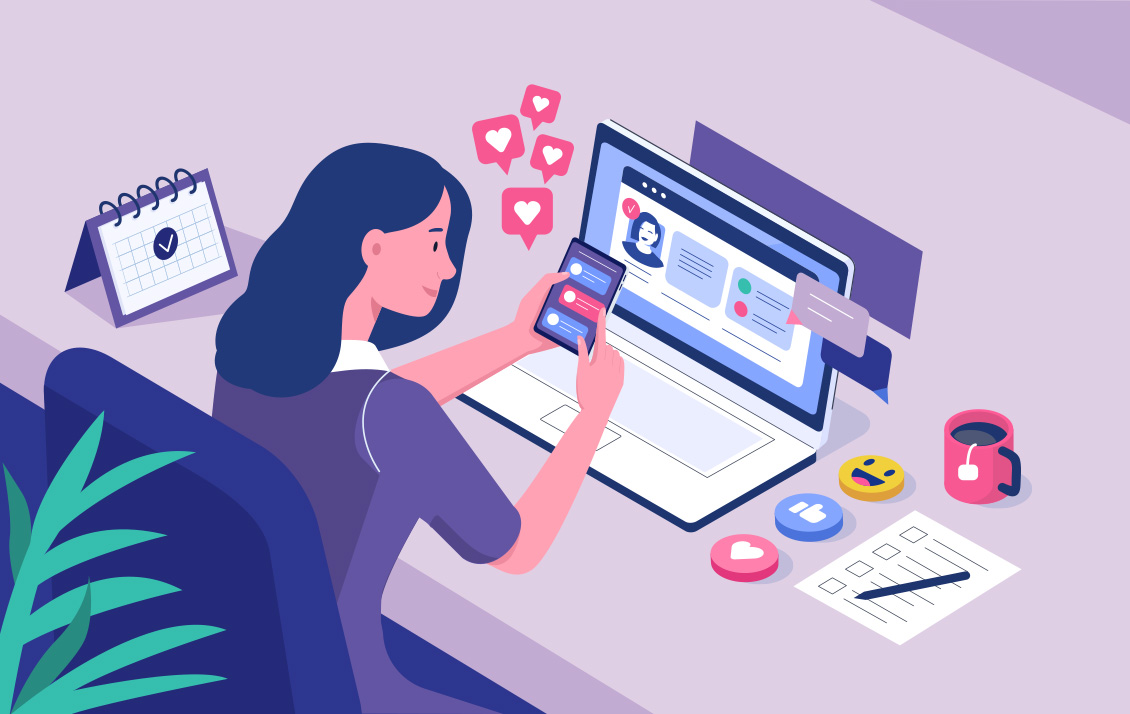 SOCIAL MEDIA MANAGEMENT (SMM)
Showing up on search engines is only the first step in getting your business' brand into the minds of customers. In today's digital world, social media usage is second only to SEO in online importance. The overwhelming majority of Americans using Facebook, Instagram or Twitter on a daily, and sometimes hourly, basis. If your brand isn't building momentum on these social media platforms, you'll be left in the dust by competitors.
At Think Creative, we understand how hard it can be to keep up with social media. There's just so many platforms to produce content and trends to try and follow. Let our team handle the hassle so you can focus on making money.
Community Building
Our team of social media mavericks will take time to build your online presence every day. Armed with the latest in industry information, we'll put our expertise to work wowing your customers. If you already have a social media page on Twitter, Facebook and Instagram, we can take over control and work our magic. We can also create profiles from scratch if you aren't already online.
Positive Posting
Keeping in contact with your customers online is extremely important. Think Creative specializes in cutting-edge, eye-catching content that will get you the followers you need. We offer a variety of plans that feature different tiers of weekly posts tailored to your business' needs. We'll also keep up with comments and questions from customers to make sure consumers care about your business. We've got you covered whether you're a car dealership that needs help promoting your hot new car, a local restaurant struggling to get the word out about your latest dish, or anywhere in between.
Ad Campaigns
Profiles and posting offer great avenues for organic growth, but sometimes your business needs a little extra push. With so many eyes on social media, there's no better place to run advertisements than on Facebook, Twitter and Instagram. Our expert advertisers will create innovative, interesting advertisements for your business and run them on various social media platforms perfectly targeted to take your message to the masses.
Reputation Management
As any business owner knows, social media can often be as harmful as it is helpful, especially in regards to reviews. Online ratings via Yelp and Google are almost always the first thing (and all too often the last thing) that new customers see about your business. Let our revolutionary reputation management team represent your business on these platforms. We'll help clear up confusion, address concerns, answer questions and tackle troublesome negative reviews to help keep your score sky-high.